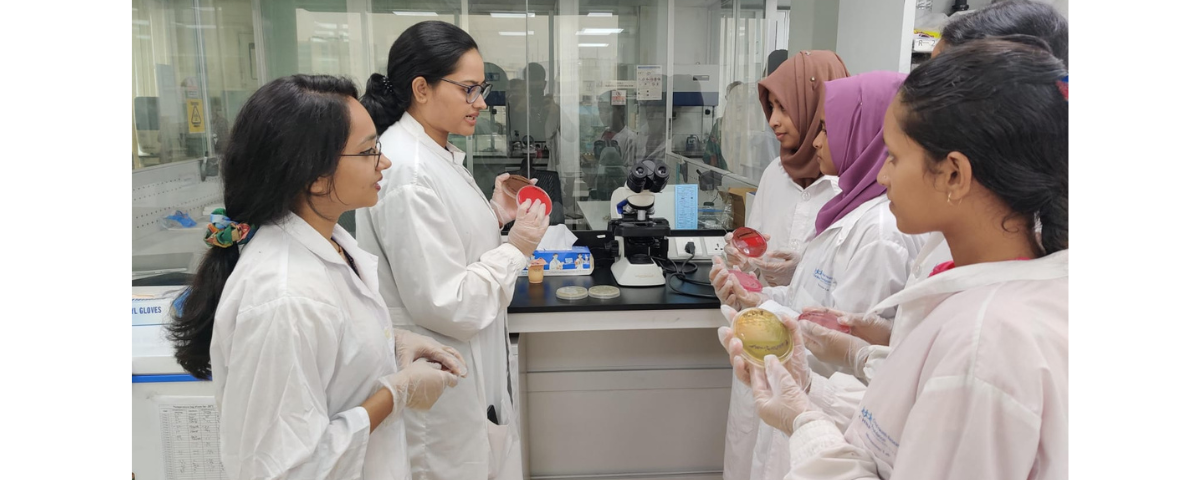 On 27th August, 2022 we were delighted to welcome a group of four young, enthusiastic learners to our CHRF headquarters all the way from Mirzapur, Tangail as part of our "Building Scientists for Bangladesh-stream 2'' program. This was a particularly special group for us since they are all part of the CHRF family - being the daughters of our community health workers from our demographic surveillance site in Mirzapur.
Ruslina, Juthi, Parvin, and Muhu set off for CHRF headquarters in the early morning from Mirzapur. Their 3 hour-long journeys didn't feel so long as they were all excited to see how the "infectious disease detectives'' work at laboratories. Even though these young girls' parents work at different departments at CHRF, this was their first time visiting our laboratories in Dhaka and also their first visit to any research institute. They spent their day as a scientist doing fun experiments of their own with CHRF and learning about the work that our scientists do every day.
They were joined by Dr Senjuti Saha for their certificate receiving ceremony where she shared with them her story of becoming a scientist. Hearing one of the leading scientists of Bangladesh talk about her journey made them come up with countless questions regarding her days as a student and what motivated her to choose science as a passion and profession. They captured moments with her in photographs while they received their certificates. One of them expressed her desire to come back to CHRF in the future again and we are also eagerly waiting for that day to come!