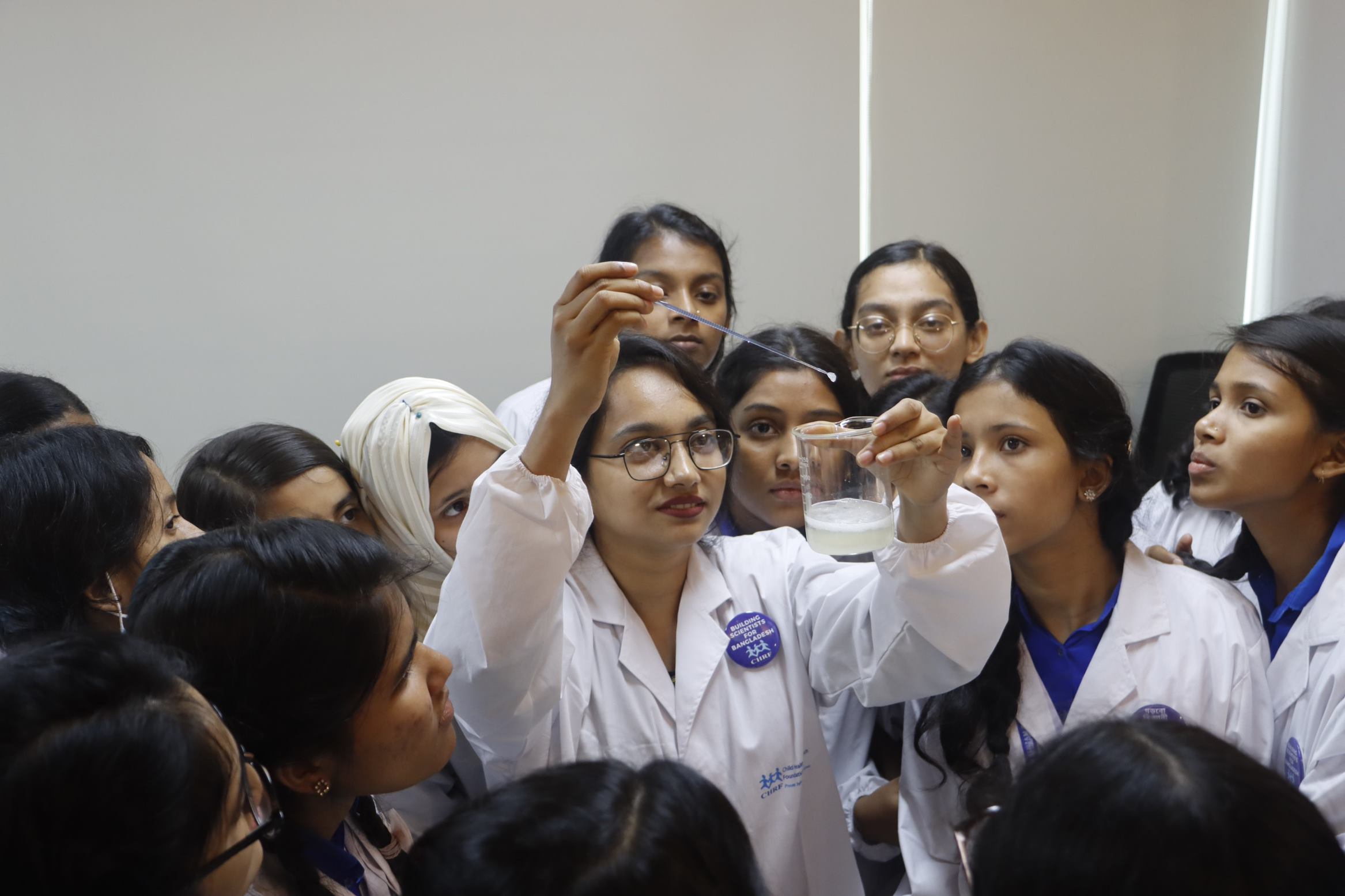 CHRF's mission to bring people to science continues.


On 20th July 2023, we hosted our first in-house science camp, with 24 students from Patiya's Abdur Rahman Government Girls' School.
The enthusiastic students from grades 9 and 10 were our scientists for a day. They saw live bacteria from yoghurt under a microscope, extracted DNA from banana and performed various experiments of their own. They learned about the fascinating world of clinical microbiology and molecular biology during their visit to CHRF's state-of-the-art research laboratories.
They also hung out with real life scientists! CHRF's Director & Senior Scientist, Dr. Senjuti Saha, Executive Director, Dr. Samir Saha, and esteemed public health scientist, Dr. Setarunnahar, shared their inspiring journeys of scientific endeavours in an interactive session with the young minds.