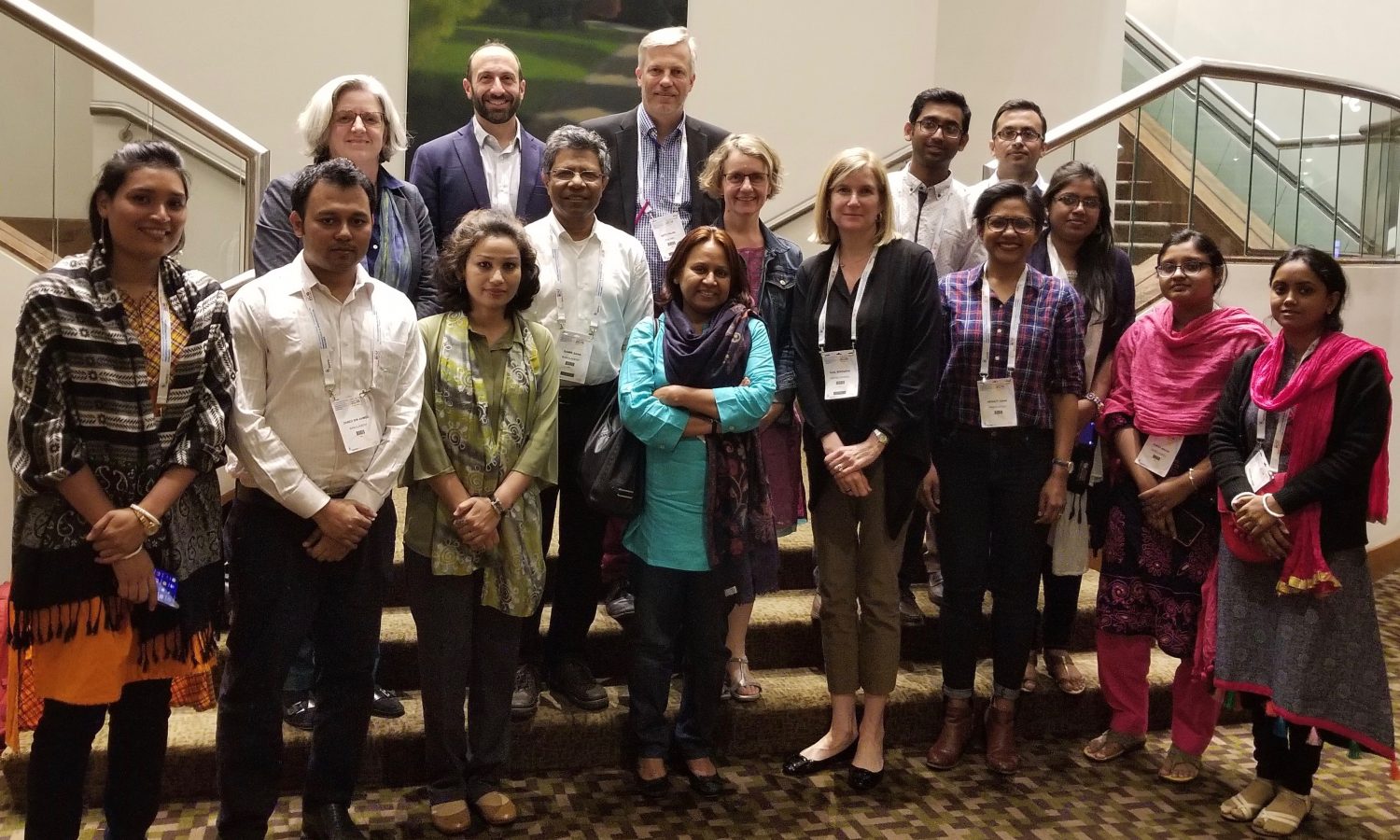 Today was the last day of the 11th International Symposium of Pneumococci and Pneumococcal Diseases ISPPD-11 conference in Melbourne. The meeting is held once every two years where people working in the field of pneumococcus come together to talk and exchange the latest findings in the field.
It is a unique field in science where scientists collaborate more than compete and it is the perhaps the devastating nature of the bacteria that bring the minds together. Streptococcus pneumoniae (pneumococcus) causes pneumonia and invasive pneumococcal diseases like sepsis and meningitis. It is the most common cause of death related to infectious diseases in children.
Pneumococcus is also the organism with which Dr. Samir started his career in Dhaka Shishu Hospital. His first ISPPD was held in Alaska in 2000 and since then he has attended most of the meetings, but with a growing team accompanying him.
This year the conference was attended by 12 CHRF members. 11 abstracts, by 9 CHRF members, were accepted to be presented at the conference (yes, you read the right, EVELEN abstracts were accepted from one group). And as a cherry on top, all of the 9 presenting members received Bill and Melinda Gates Travel Awards to attend the meeting in Melbourne!
Dr. Samir was invited to give a lecture in the BMGF session "Future Strategies for Pneumococcal Conjugate Vaccination" and he specifically spoke about Serotypes causing Invasive Diseases – New Issues in Developing Countries with specific focus on Serotype 2.
Last but not the least, this year Dr. Samir Saha was elected to become a member of the ISPPD board. What a prestigious moment – Go team!
And now starts all play and no work – off to enjoy the most liveable city of the world!