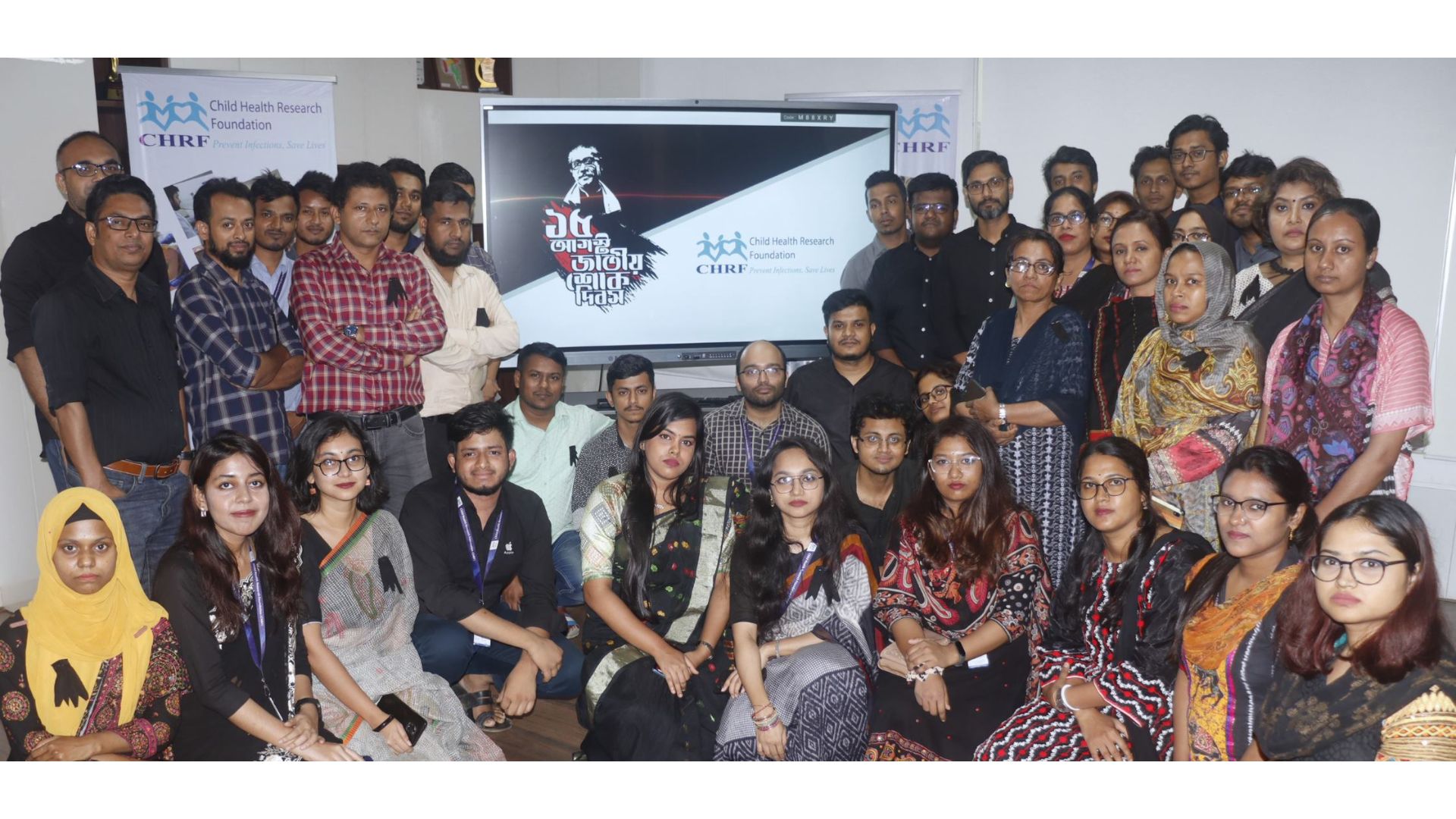 The Child Health Research Foundation (CHRF) joined the nation of Bangladesh in observing the National Mourning Day on 15th August. This day holds deep meaning for Bangladeshis as it marks the tragic assassination of the father of the nation, Bangabandhu Sheikh Mujibur Rahman, along with many of his immediate family members.
CHRF took part in this observance by dressing in black, a gesture that reflects not only solidarity but also the deep sense of loss felt by the entire nation. Additionally, a moment of silence was observed as a mark of respect for Bangabandhu Sheikh Mujibur Rahman and all his family members who lost their lives.
Amidst this somber remembrance, the spirit of Bangabandhu's vision for a Sonar Bangla lives on. Soon after Bangladesh's independence, the visionary leader recognized the transformative power of education and sought to integrate a multidisciplinary scientific approach into the education system. In 1972, he formed an education commission and selected a renowned scientist, Dr. Khudrat e Khuda, as its chairman. The commission had submitted its final report in 1974, but unfortunately, due to the brutal killing of the Father of the Nation, Bangladesh never saw its implementation.
Bangabandhu's vision of building a knowledgeable nation continues to light our path - CHRF is committed to introducing the next generation to realms beyond their textbooks and develop technical and analytical skills of aspiring scientists. As we honor the past, we continue 'preventing infections, saving lives, building scientists' for Bangabandhu's Sonar Bangla.