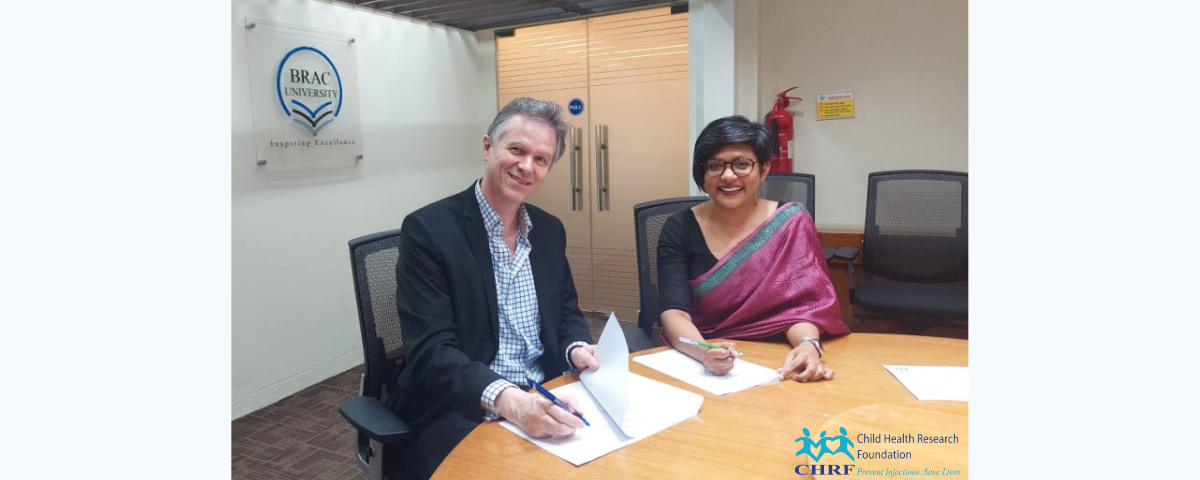 Building capacity by empowering, engaging, and educating the next generation of scientists is imperative to building a healthy and sustainable community. This became increasingly important during the COVID-19 pandemic, where genomics helped design diagnostics, therapeutics, and vaccines.
The Child Health Research Foundation (CHRF) was the first to sequence the genome of SARS-CoV-2 in Bangladesh and continues to perform genomic surveillance. Recently, CHRF proudly partnered with the World Health Organization (WHO) to build a 10-year strategic plan for global genomic surveillance. CHRF has also launched a program in 2022 called 'Building Scientists for Bangladesh' (BSB). One of the objectives of this program is to provide hands-on genomics training to undergraduate and postgraduate life sciences students and aspiring scientists. To this end, CHRF intends to collaborate and build a strong network of partnerships with academic institutes nationwide, one of them being the reputed BRAC University.
CHRF & BRAC University signed a Memorandum of Understanding (MoU) to provide hands-on genomics training to final-year undergraduate students. The program is sponsored by FIND, the Global Alliance for Diagnostics, based in Switzerland.
The MoU signing ceremony took place on the 11th of May, at 3 pm, in the VC's conference room at BRAC University. From CHRF's end, the signatories were Dr. Senjuti Saha, Director & Scientist, and Mr. Arif Mohammad Tanmoy, Senior Research Investigator. From BRAC University, the signatories were Dr. Dave Dowland, Registrar, and Dr. Mahbubul H. Siddiqee, Assistant Professor & Coordinator of Microbiology.
Also present in the ceremony were distinguished guests from CHRF and BRAC University, including the Chairperson of the Mathematics and Natural Sciences (MNS) Department, Prof. A.F.M. Yusuf Haider, the Associate Dean of Research, School of Data and Sciences, Prof. Tibra Ali, and esteemed professors of microbiology and biotechnology departments. From CHRF, the Senior Research Manager, Dr. Sultana Aflatun Rubana, and Research Officer, Ms. Afroza Akter Tanni, and other officials were present.
A press release on the event was also published in The Daily Star.