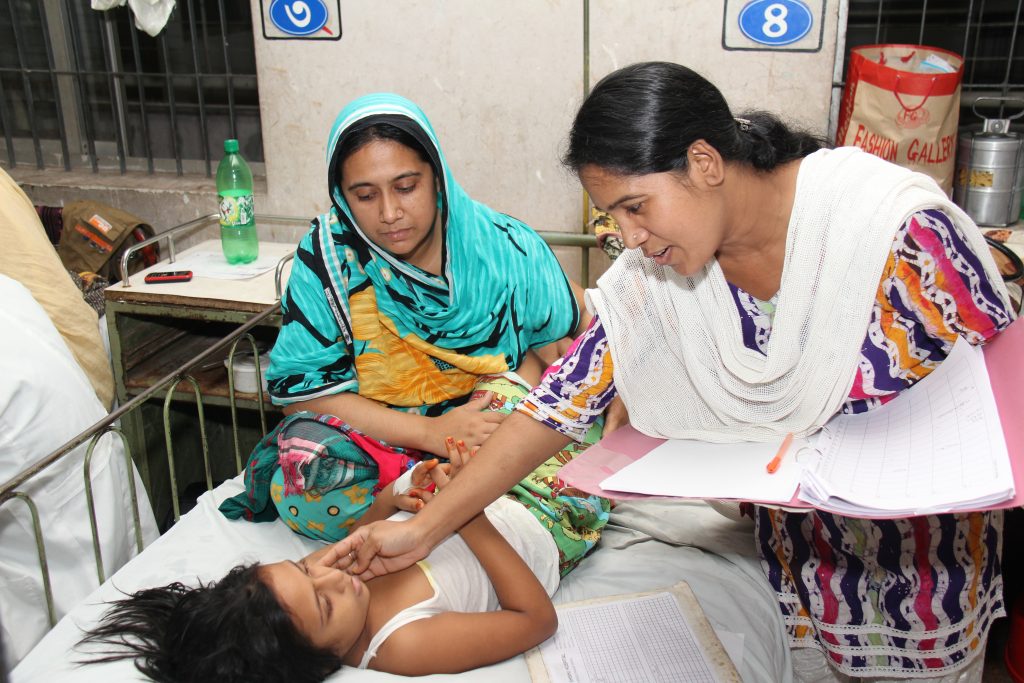 SEPA: Funded by Sabin Vaccine Institute (BMGF Grant)
Objective:
This prospective study aims to generate comprehensive data on burden of typhoid and para-typhoid fever in Bangladesh, using the established network of sentinel and population based sites. The project also has a follow-up component to measure the deaths and disabilities from this disease.
Executive Summary:
Phase II of the Surveillance of Enteric Fever in Asia Project (SEAP) is a prospective study aiming to generate data to inform policy recommendations on enteric fever prevention and control, as well as facilitate typhoid vaccine implementation. This study will address some shortcomings of previous studies and fill knowledge gaps regarding enteric fever in Asia through collection and synthesis of existing and prospective information.
SEAP Phase II will be conducted in three countries: Bangladesh, Nepal and Pakistan. SEAP's overall objectives are to characterize the burden of enteric fever in selected Asian settings, including clinical manifestations, severity of illness, long-term sequelae of illness, antimicrobial resistance patterns of enteric fever isolates, and cost of illness. This study will generate baseline data to inform appropriate interventions for enteric fever prevention and control and facilitate the assessment of the impact of interventions while also characterizing risk factors for development of severe illness among enteric fever cases. The SETA (Severe Typhoid in Africa) Program is a similar effort in Africa and efforts will be collective to characterize the burden of typhoid fever in Africa and Asia.
SEAP Phase II will collect data by combining hospital-based inpatient and outpatient surveillance and laboratory surveillance with healthcare utilization survey to estimate disease burden for enteric fever using a relatively low-cost hybrid approach adapted from Luby et al. SEAP will also include long-term follow-up of all blood culture confirmed cases to assess rates of relapse, mortality, and morbidity, and an economic evaluation to characterize the economic burden of enteric fever in the selected study countries.
SEAP Phase II, will last for two years, August 2016 – July 2018. Follow-up will continue through September 2018. Enrollment in the formal study is projected to begin in August 2016.