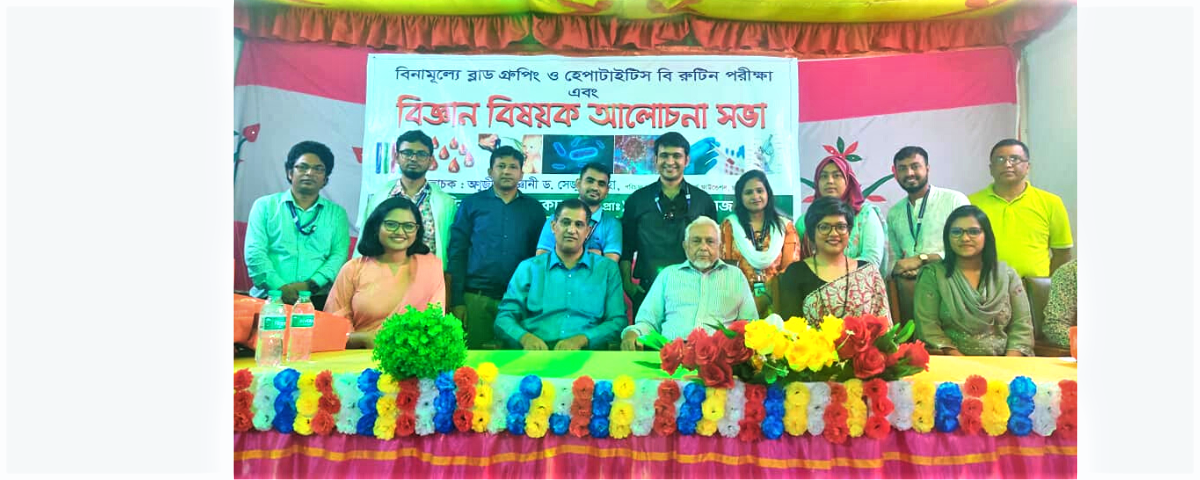 The CHRF team visited Sylhet's Monir Ahmed Academy and Haji Mohammad Raja Choudhury Uccho Biddaloy to conduct our rapid assessment program. Our team performed blood grouping and hepatitis B screening, free of cost to the participants. All participants were also thanked with CHRF gift hampers for their time and cooperation.
This program is part of a larger study to generate evidence on typhoid burden and detect which areas in Bangladesh are to be prioritised for the introduction of the typhoid conjugate vaccine (TCV).
But that was not all! Monir Ahmed Academy organised a science discussion event for all students. They got to ask CHRF's Director & Scientist, Dr. Senjuti Saha, any question of their choosing. We were overwhelmed with the enthusiasm of every single student, even the ones studying in grade 1!