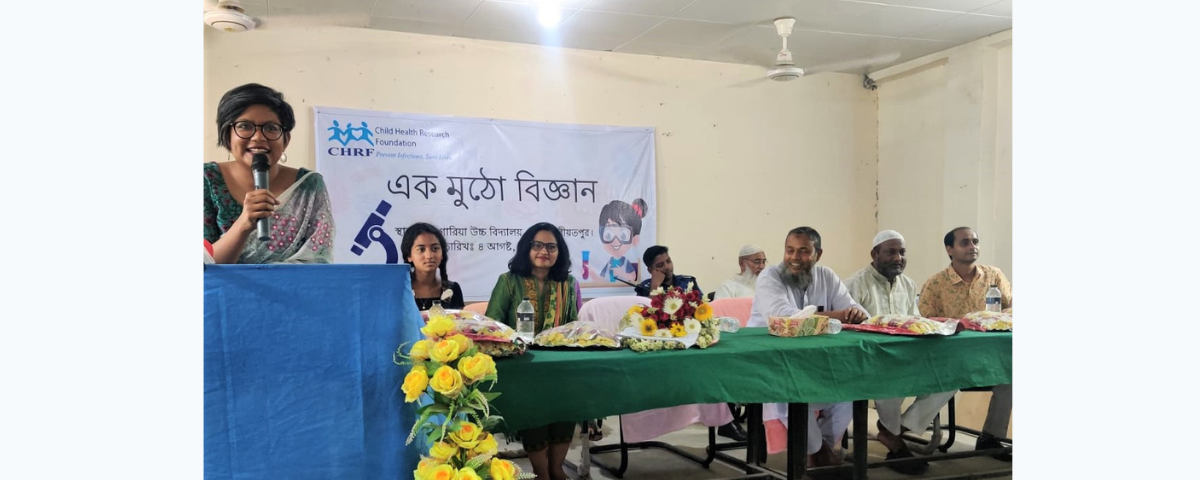 At CHRF, we are passionate about building scientists for Bangladesh and bringing science to all parts of the country. Today's location was Angaria High School, Shariatpur.
A few months ago, a student named Bushra (nicknamed Sabiha), from 10th grade emailed Dr. Senjuti. She wrote about how she longs for a science discussion with scientists to be held at her school.
Her request was regarding a Facebook live only, but her extraordinary writing won Dr. Senjuti and the CHRF team over! We could not stay in Dhaka anymore, we had to go to her school and arrange a science discussion session!
During the session, we talked about microbiology, what it means to think like a scientist, and answered multiple interesting science-related queries from the school's engaging crowd of students and teachers.
From all of us at CHRF, we would like to extend our gratitude to the school authorities, with a special shoutout to Sabiha and her mother. It is the love we receive during each visit that drives us to keep working for Bangladesh. We look forward to taking this initiative to schools all over Bangladesh!