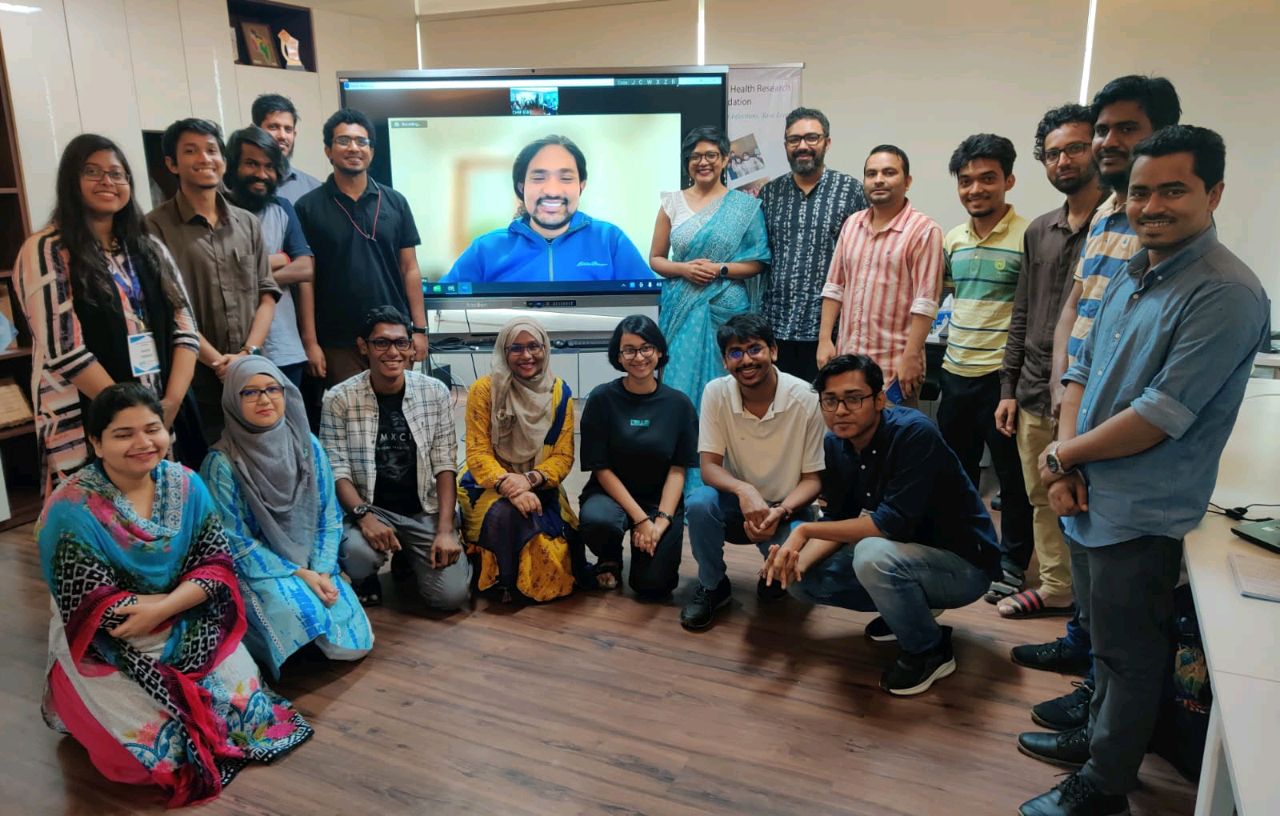 In an exciting step towards leveraging the power of Artificial Intelligence (AI), the Child Health Research Foundation (CHRF) recently hosted its inaugural workshop on using AI for Public Health. This workshop was made possible thanks to support from the Bill & Melinda Gates foundation, through the "Democratizing Public Health Modeling Using AI-based Tools" grant made to CHRF. Over the course of 4 days, participants delved into various aspects of AI's role in public health, including vaccine impact modelling, disease surveillance, diagnostics and discussions on ethical considerations.
The workshop was conducted over two weekends: September 22-23 and September 29-30, 2023. Selected 14 attendees represented a total of 7 different universities and diverse professional roles in public health - from software engineers to research associates and data analysts. The universities represented included the University of Dhaka, Jagannath University, Jahangirnagar University, University of Rajshahi, University of Liberal Arts Bangladesh (ULAB), Ahsanullah University of Science and Technology, Bangladesh University of Engineering and Technology (BUET), and Rajshahi University of Engineering and Technology (RUET).
By equipping these brilliant participants with knowledge and insights into AI-driven tools and techniques, all of us at CHRF hope to pave the way for future advancements in public health research.