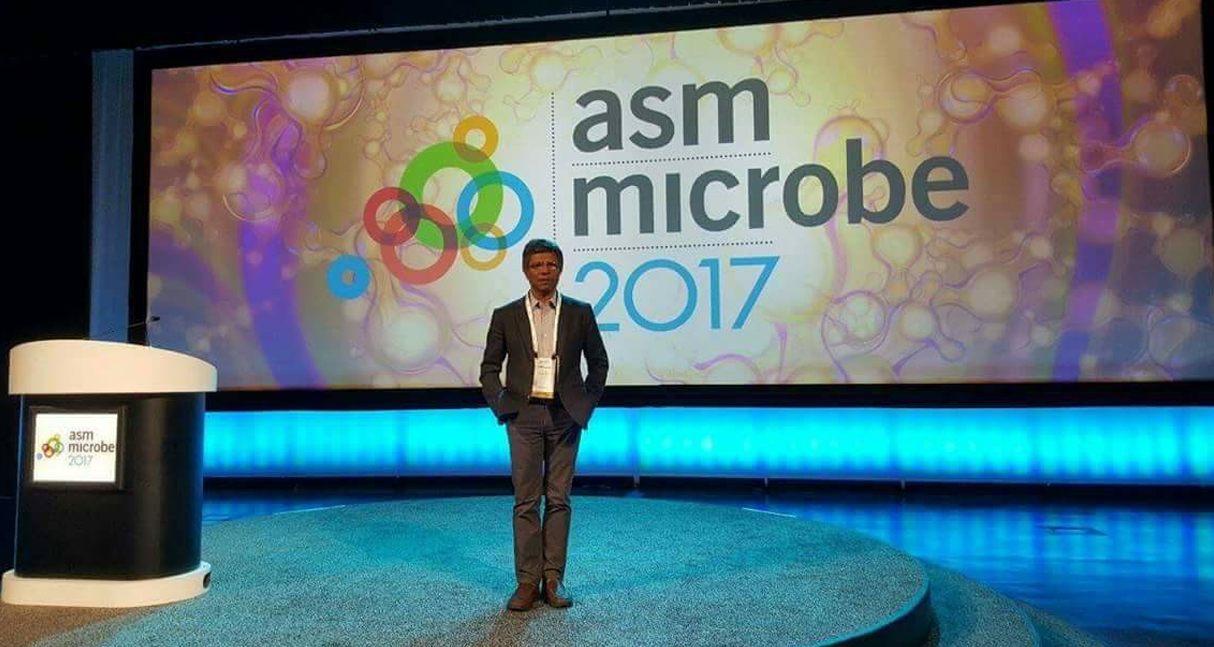 Dr. Samir K. Saha, Executive Director of Child Health Research Foundation has been selected for the American Society for Microbiology (ASM) Award for Research in Clinical Microbiology, 2017. It is the first time that the awardee has been selected from a nation outside the developed world. This is a lifetime achievement award and ceremony will be held during the ASM Microbe meeting, June 01-05, 2017, New Orleans, USA. It is not only a proud moment for Dr. Samir and his team but the entire nation of Bangladesh.
Having published almost 200 scientific papers in peer-reviewed international journals, and holding multiple accolades to his name, Prof Samir Kumar Saha (MSc, PhD, FAAM, FRCPath) is a Professor of Microbiology. He is the Head of the Diagnostic Division of Bangladesh Institute of Child Health, Dhaka Shishu Hospital, an adjunct scientist at icddr,b, an associate at the Department of International Health, Johns Hopkins University, USA and a valued member of various national and international health advisory boards overlooking infectious diseases and vaccinations. He is also the Executive Director of Child Health Research Foundation (CHRF).
Dr. Saha is the Head of the Microbiology Department and the Executive Director of the Child Health Research Foundation (CHRF) at the Dhaka Shishu Hospital (DSH), Bangladesh. He has devoted his life to bridging the gap between the developing world with high child mortality and the developed world with state-of-the-art diagnostics for infectious diseases. Dr. Saha began working in the "corridor" of the pathology department of DSH in 1983. With the motto of breaking the vicious cycle of "limited resources and evidence-gap", he started building a team. He has now established a network of multiple clinical microbiology laboratories with nested research programs.