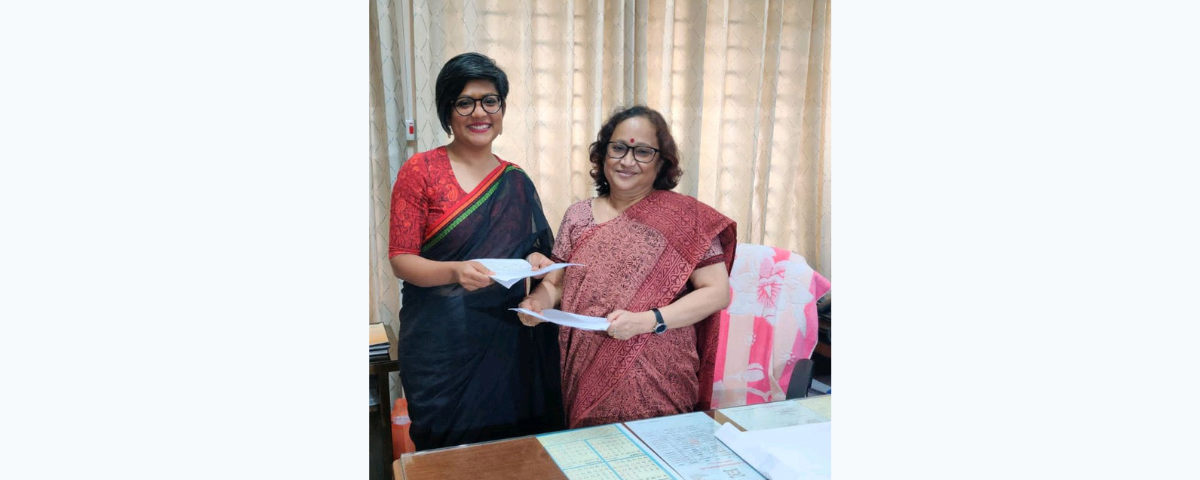 As made evident by the COVID19 pandemic, genomic research is becoming increasingly important in the field of infectious diseases, as it helps scientists design diagnostics, therapeutics, and vaccines. Hence, building local capacity in genomics for healthcare is of the utmost importance around the globe.
The Child Health Research Foundation (CHRF) was the first to sequence the genome of SARS-CoV-2 in Bangladesh and continues to perform genomic surveillance. Recently, CHRF proudly partnered with the World Health Organization (WHO) to build a 10-year strategic plan for global genomic surveillance. CHRF has also launched a program in 2022 called, 'Building Scientists for Bangladesh' (BSB). One of the objectives of this program is to provide hands-on genomics training to undergraduate and postgraduate students of life sciences, as well as aspiring scientists and professionals. To this end, CHRF is collaborating with various public and private academic institutes to build a strong network of partnerships nationwide, one of them being the reputed Jahangirnagar University.
CHRF & Jahangirnagar University signed a Memorandum of Understanding (MoU) to provide hands-on genomics training to final-year undergraduate students. The program is sponsored by FIND, the Global Alliance for Diagnostics, based in Switzerland.
The MoU signing ceremony took place on the 24th of July, at 2:30 pm, in the Treasurer's Office at Jahangirnagar University. From CHRF's end, the signatories were Dr. Senjuti Saha, Director & Scientist, and Mr. Arif Mohammad Tanmoy, Senior Research Investigator.
From Jahangirnagar University, the signatories were Professor Dr. Rasheda Akhtar, Treasurer, and Professor Dr. Shuvra Kanti Dey, Chairman & Professor of the Department of Microbiology. Also present in the ceremony were distinguished guests from the university's microbiology department, including Professor Dr. Ali Azam Talukar and Professor Dr. Md. Salequl Islam. From CHRF, the Senior Research Manager, Dr. Sultana Aflatun Rubana, and Research Officer, Ms. Afroza Akter Tanni, along with other officials were present.