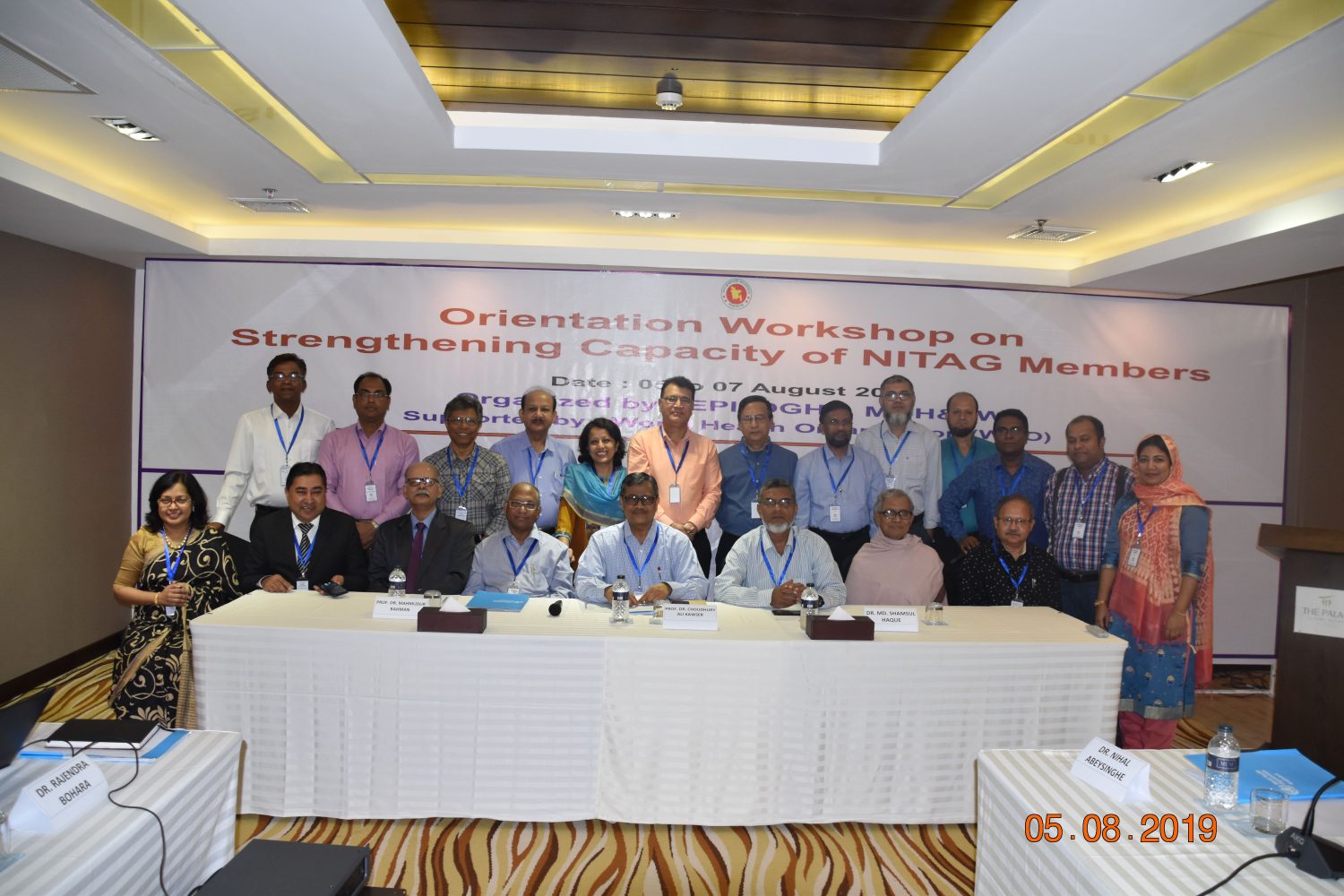 We are very excited to announce that Dr. Samir K Saha has become a member of Bangladesh NiTAG (National Immunization Technical Advisory). Dr. Saha heads the department of microbiology at the Dhaka Shishu (Children's) Hospital in Dhaka, Bangladesh, and is the Executive Director of Child Health Research Foundation (CHRF) in Bangladesh. He is also the iTAG member of Invasive Bacterial Vaccine Preventable Diseases (IB-VPD) of World Health Organization, Geneva; Board Member of International Symposium of Pneumococcus and Pneumococcal Diseases (ISPPD) and Steering Committee Member of the Coalition Against Typhoid (CAT).
Asia had major gaps in knowledge of the burden of Hib and pneumococcal disease and Hib vaccine and PCV impact data. Leading a team that generated evidence on the diseases, Dr. Saha is known in his field for his contributions in the introduction of Hib (2009) and pneumococcal (2015) vaccines in the Expanded Program of Immunization (EPI) in Bangladesh. Just the Hib vaccine prevents 3,100 infant deaths every year in Bangladesh.
NiTAGs, governed by World Health Organisation (WHO), are multidisciplinary groups of national experts responsible for providing independent, evidence-informed advice to policy makers and programme managers on policy issues related to immunization and vaccines. By 2020, all countries are called for establishing or having access to such a NiTAG by The Global Vaccine Action Plan. The majority of industrialized and some developing countries have formally established national technical advisory bodies to guide immunization policies; other countries are working towards or contemplating the establishment of such bodies. The Ministry of Health and Family Welfare of Bangladesh formed a National Committee for Immunization Practice (NCIP) in 2008, where Dr. Saha is also a member. As a NiTAG member, Dr. Saha will play key roles in supporting national policy makers and programme managers by providing evidences on burden of vaccine preventable diseases and impact of newly introduced and existing vaccines. All in all, Dr. Saha will work with the NiTAG members and other policy makers to facilitate the evidence-based immunization related policies and program decisions.
As a lower-middle income country in the WHO South East Asian Region, for decades Bangladesh received Gavi support for the Hib, PCV, Hepatitis B, pertussis vaccines among several others. However, as our economy strengthens and Bangladesh graduates to become a middle-income country, we will gradually lose Gavi-support. We have already entered the preparatory transition phase in 2017 and will next enter the accelerated transition phase and in 5 years should reach fully self-financing status and completely lose Gavi support, i.e. the country itself has to bear all costs. Considering the competing priorities our policy-makers juggle every day in our resource-poor setting, decision-making for vaccine continuation will become even more difficult without external donor support. NiTAGs will be playing a vital role in the process of introduction of new vaccines, like rotavirus vaccine to prevent diarrhea, and continuing existing vaccines like the PCV, in Bangladesh. Considering the vast expertise of decades in both generating evidence and advocacy, Dr. Samir Saha and his team will be a valuable resource for our policy makers. CHRF, in collaboration with Dhaka Shishu (Children) Hospital, Dr. MR Khan Shishu hospital, Chattagram Maa-O-Shishu Hospital Medical College and Kumudini Women's Medical College Hospital, look forward to supporting Dr. Saha.